STUDENT SPOTLIGHT: Nicholas Coleman
We are always proud to announce our DO students' achievements! Recently, Nicholas Coleman was awarded for advancing in his music learning by playing chords with both hands, creating his own original music, and improvisation at his Music Learning Center. Nicholas has been taking piano and voice lessons for four years now.
Nicholas will perform by singing and accompanying himself on piano on stage at the Meredith College Auditorium on June 11th at 7pm, where students from his music center will perform introducing their own pieces of music on different instruments. Nicholas would like to invite his classmates to visit this performance. The recital is free and would be a great opportunity (and perhaps an inspiration) for other kids to learn an instrument or expand interests to express themselves.
Way to go, Nicholas!!!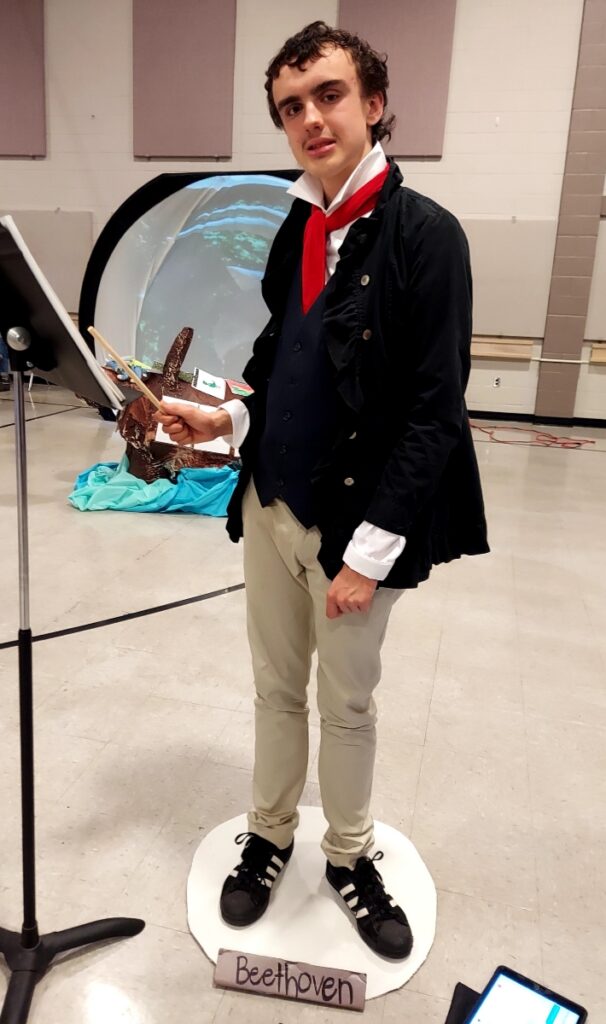 Previously inspired by his favorite musician, Nicholas choose to be Beethoven during the wax museum presentation during our Museum Madness Exhibition, where he played Für Elise on piano and recorded it to represent his model.